There's a tiny little restaurant in Rolfe Square in Cranston, Rhode Island that has fantastic food. In fact they have the BEST corned beef hash I have ever eaten.
It's Theater 82 Characters Cafe. It's actually part of the Artist Exchange and once you're inside you can tell.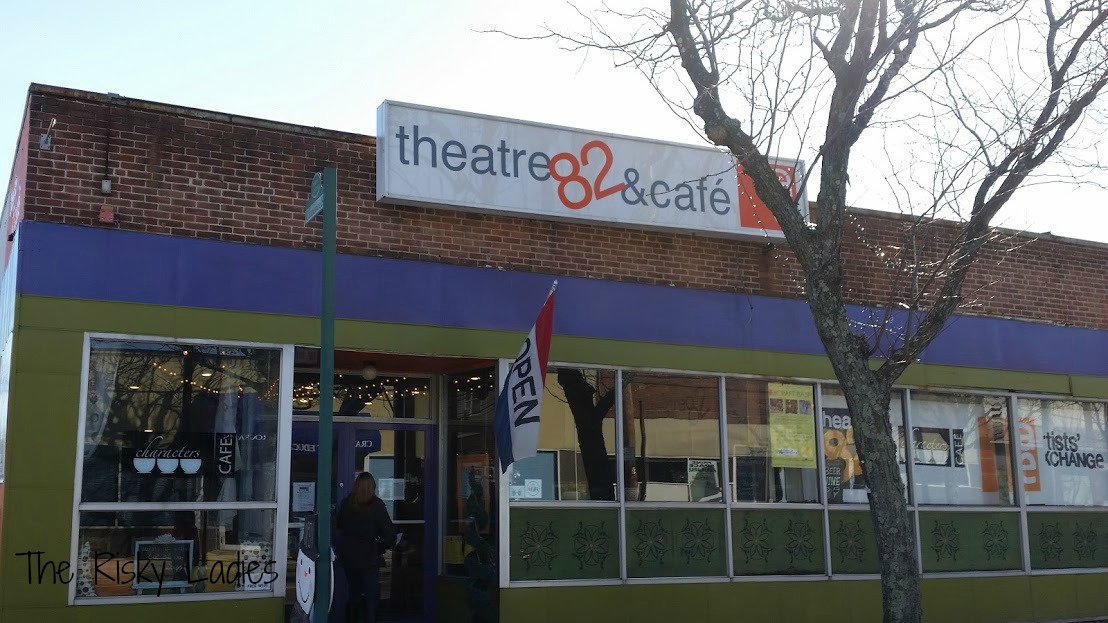 There is art work covering all the walls and it's all done a few doors down.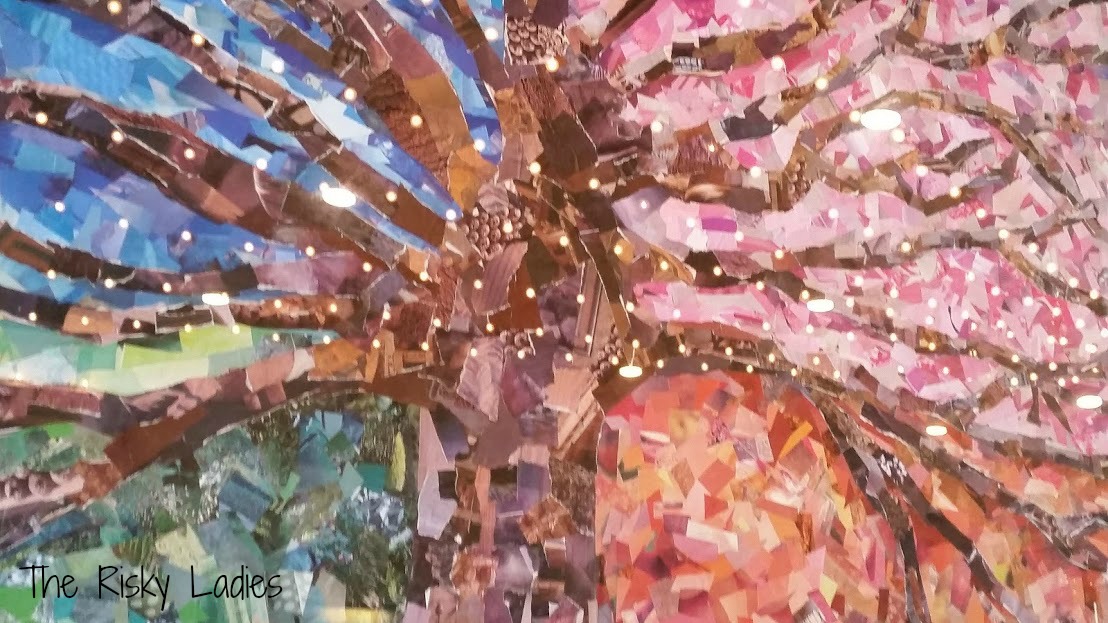 On Sunday they have a Jazz brunch, eat and listen to music.
I will tell you, I went on a Sunday for brunch and I hate jazz music. My husband didn't think it was a good idea to go, but I really wanted to try it. The music wasn't intrusive at all, my husband was relieved (I stayed in a good mood).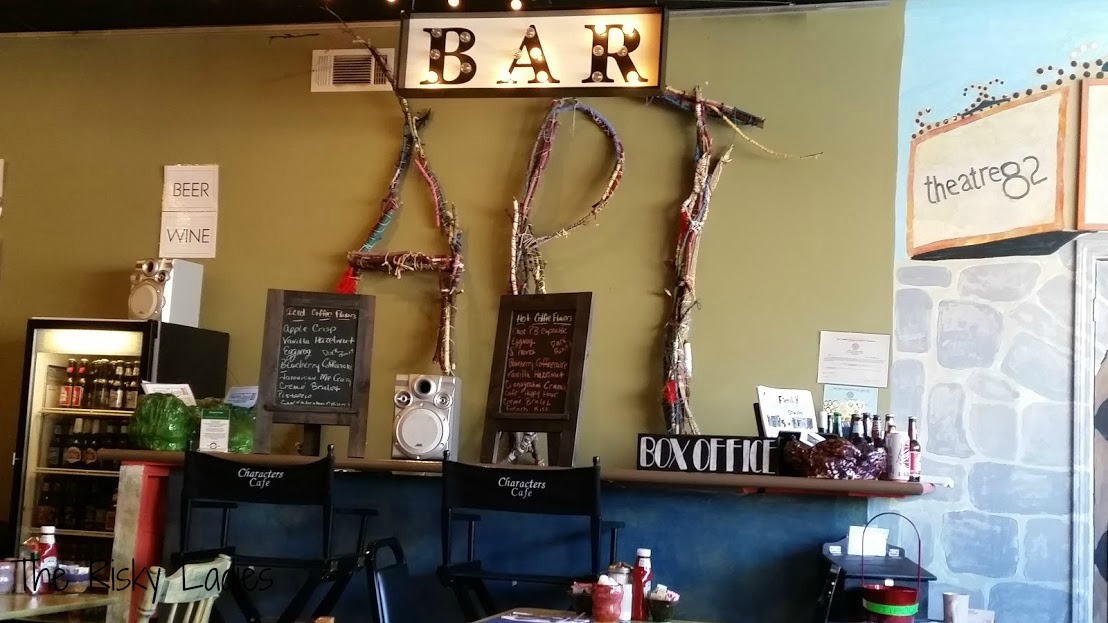 Let me tell you about the food.
SO GOOD!!!
I ordered a Sneaky Villan and my husband ordered a Drama Queen (I LOVE the names). My meal consisted of two pancakes, two eggs, two sausage and two bacon, my husband's consisted of two eggs served with corned beef hash and each came with a side of home fries and toast.
My pancakes were a bit tough, but once they soaked up the syrup they were fine. I like my eggs well scrambled and they were cooked perfectly as was the bacon and sausage.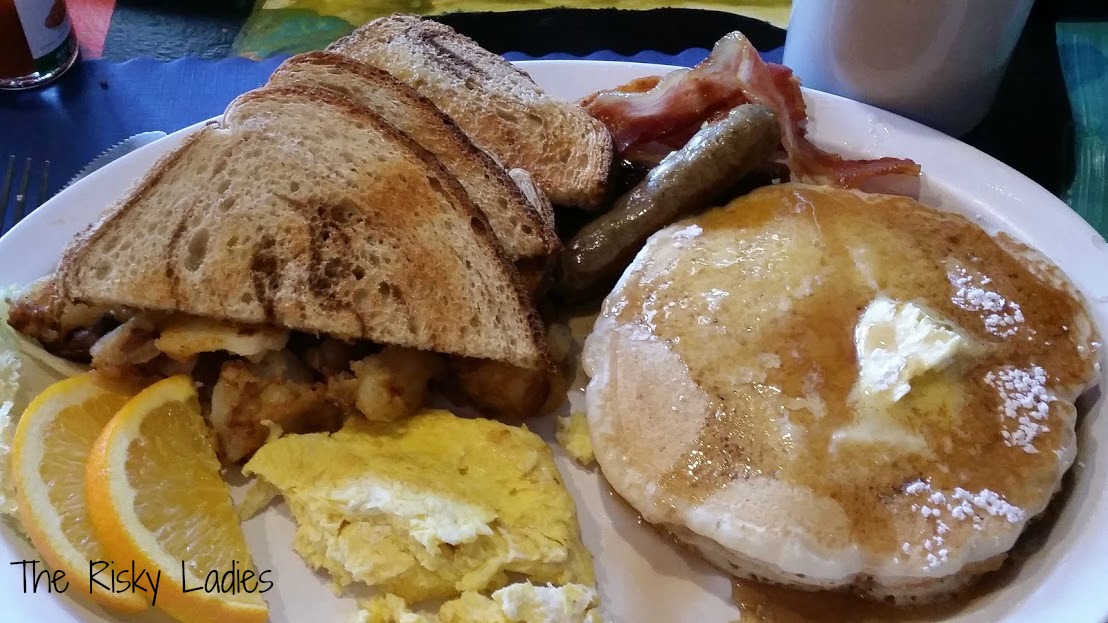 My husband was very pleased with his over easy eggs, but the hash was to die for! I could go on and on about that alone. I must say the home fries were quite delicious as well.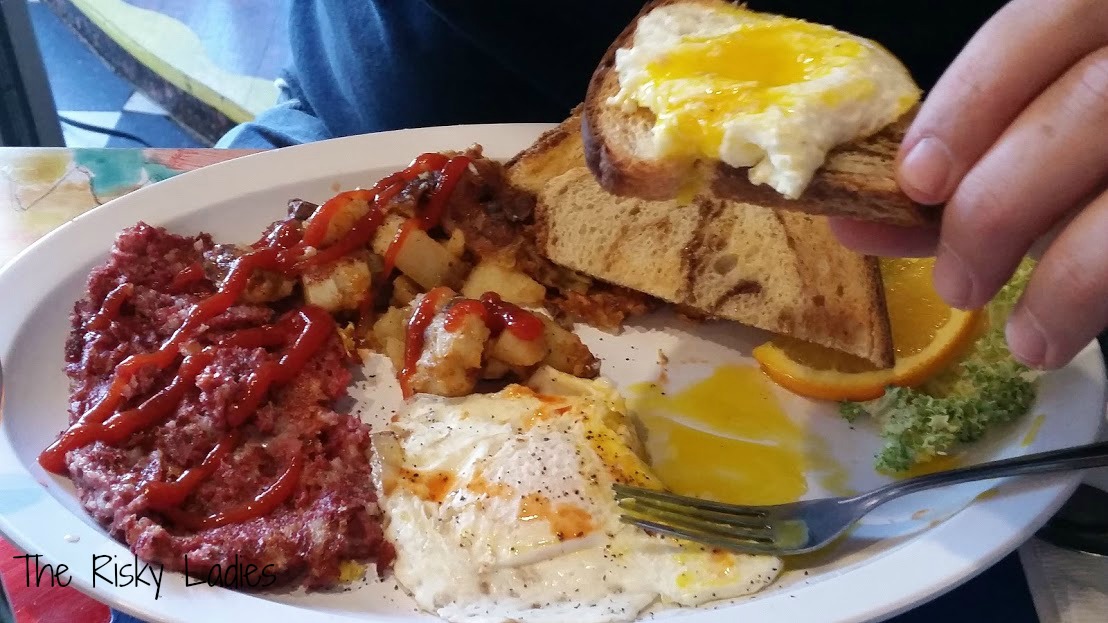 Would I come here again? Yes, I can't wait to try them for lunch. I think I'll bring the kids next time.